Love drinking beer? Why not try to bathe in it too?
That's right.  Instead na inumin lang ang favorite mong beer, subukan mo namang maligo dito. Then, you can enjoy having it in two different ways, di ba? Winner!
But wait. Who does this anyway? Di ba sayang naman ang beer? Ano naman ba makuha mo sa paliligo mo dito? And is there any proof to these claims?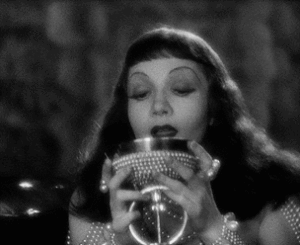 Beer bathing actually isn't new. It was already around two thousand years ago, when ancient Egyptians and Romans considered it a necessary part of their beauty routine. They believed it made their skin smooth and evened out their skin tone.
In modern Europe, specifically in the Czech Republic and Germany, beer bathing is considered a method to remove toxins from the body. They also claim that it improves blood circulation and clears up clogged pores. As an additional step to aid the health, may beer spas provide a supply of beer to drink while soaking in a tub.
Beer allegedly helps heal damaged skin cells. Barley, hops, and yeasts added in during beer-making is said to be abundant in polyphenols, compounds that have powerful antioxidant properties. Additionally, hops are known to calm the nerves so beer spas are highly recommended to those with anxiety or insomnia.
It is also said to be good for skin conditions such as eczema, contact dermatitis, pigmentary disorders, and skin infections. The same compounds that are considered good antioxidants are also shown to possess anti-bacterial and anti-inflammatory properties as well.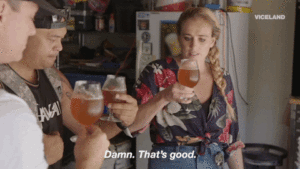 Beer is also reported to be a good weapon against blemishes and acne. So next time, bago ka tumagay, try mo munang ihilamos. Sikreto ng mga gwapo. 😉
Some people claim that beer baths reduces wrinkles, exfoliates the skin, and improves its elasticity. It also hydrates the skin and helps maintain a healthy pH balance. Barley contained in most beers have compounds that quickly and visibly encourages collagen production, leading to reduced aging signs and improved skin texture.
The warm, soothing water in beer baths opens the pores and loosens the dirt, helping the components in beer work its magic more effectively.
And if you never tried shampooing your hair with beer, you should. Beer is actually known to condition your hair and give it volume. Just mix a cup of beer in your shampoo bottle and lather in into your hair. The smell goes away gradually as your hair dries so you won't get any weird looks throughout the day.
The next time you crack open a cold one, think of the possible benefits you get from soaking in it instead. Easing stress and fatigue, beer baths are your escape to achieve complete mental and physical relaxation.
By Kat Cabasan