O yes, they can sing, they can dance but they know best how to DRINK…
https://www.youtube.com/watch?v=ab68Z4U_cEw
The role models of drinking for generations to come, "Ol Blue Eyes" Frank Sinatra and the Rat Pack has set the standard of looking good, making women weak on their knees and downing that Martini like a fish.
"I feel sorry for those that don't drink. When you wake up in the morning, that's as good as you feel all day." – Frank Sinatra
"If you drink, don't drive. Don't even putt." – Dean Martin
Here's a simple cocktail made for Dean Martin back in the day.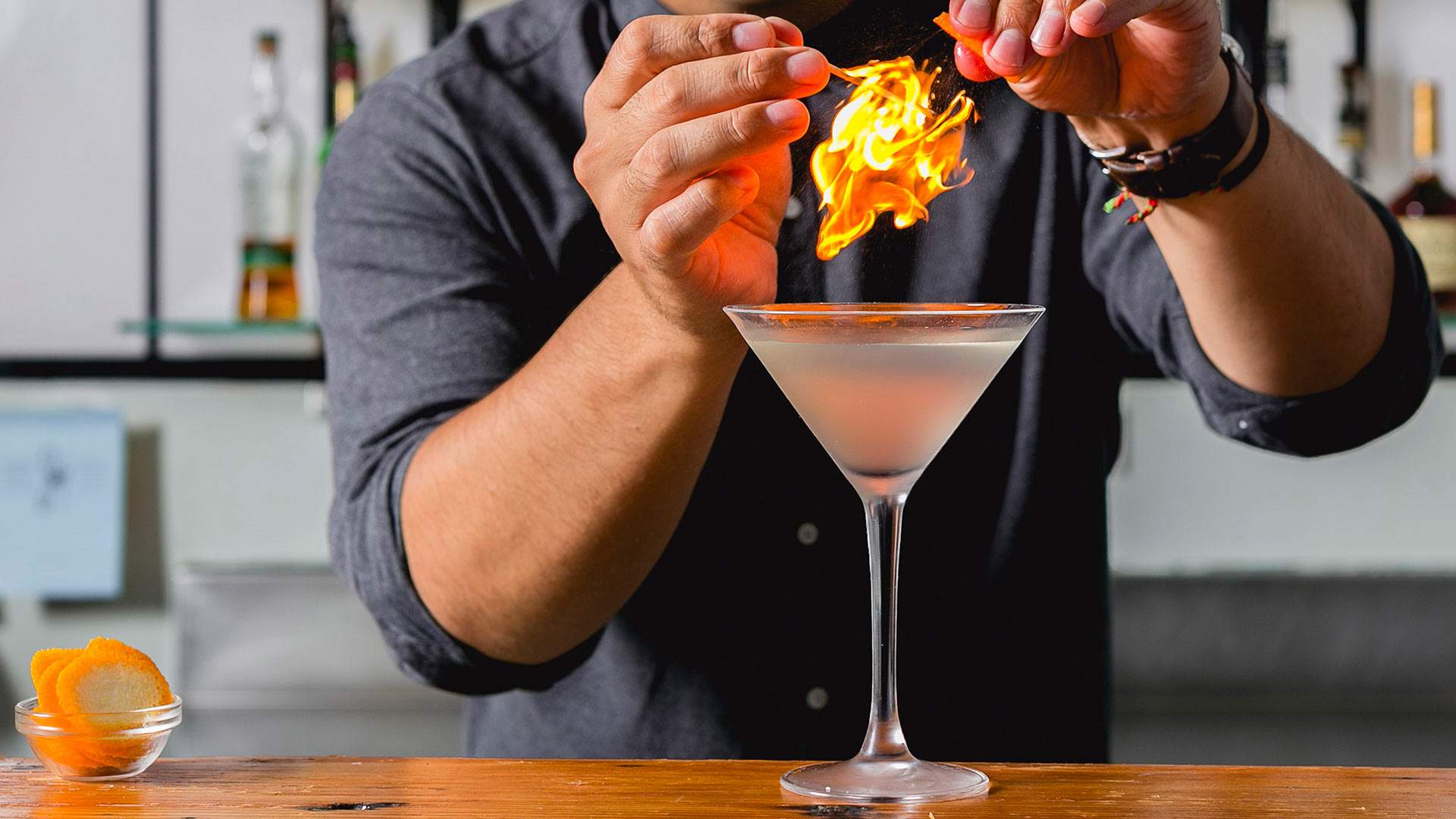 Flame of Love martini
2 1/2 ounces Absolut vodka
1 bar spoon of Fino Sherry
Stir ingredients with ice and strain into a chilled cocktail coupe. Garnish with two flamed orange zests.