Crazy things happen when booze is involved. Pero kung ganito ka crazy, kakayanin mo pa ba?
Nope, that's not something a diseased person threw up.  It is a drink called Smoker's Cough, which might as well be something someone's byproduct, based on how it looks like.
According to survivors, downing a shot of Smoker's Cough feels and tastes like swallowing down a shot of phlegm. The mayonnaise feels like a lump of slimy, warm mucus that slides down your throat. Yummy.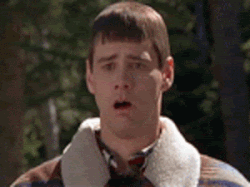 Why anyone would even consider making an abomination like this, we will never know. Kung may pinagdadaanan siya noon, sana dinaan na lang niya sa usapan. ☺ Hindi yung gagawa siya ng ganitong karumaldumal na bagay na maiisip natin sa mga susunod nating mga tagay. ☺ This is a crime against humanity. ☺ Last mo na yan. ☺ Wag ka na uli gagawa ng ganito. ☺
Anyway, if you are sick and tired of the elegant, great-tasting drinks everyone else is having, you want to dare yourself and your friends into making poor life decisions, try making your own Smoker's Cough shot. Nobody will understand why you would want to experience drinking something like it but okay. Best of luck to you, unfortunate souls.
Simply pour some Jagermeister into a shot glass and squeeze a tablespoon of mayonnaise into the alcohol. That's it.
Pro Tip: If you want your shot to be extra disgusting, just give it a couple of stirs and see how it transforms from an icky glass of alcohol and mayo into something that looks like it has been squeezed out of an overgrown pimple. Sexy.
By Kat Cabasan