Thanks to their rampant drinking culture, Koreans have mastered a whole plethora of remedies to kick the after effects of alcohol and get them back on their feet.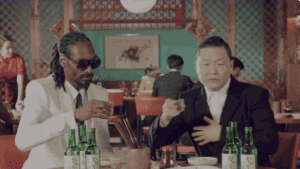 In fact, many Korean food, mostly soups, provide effective and immediate relief. Such soups are called haejangguk or hangover soups.
One of these soups, Kongnamulguk, is a top choice as a post-heavy drinking meal.
What sets it apart from a lot of the hangover soups in Korea?
Kung vegetarian ka or just someone who prefers something lighter, eto ang choice para sa iyo. Hindi kasi beef or chicken gamit tulad ng karamihan ng mga haejangguk.
Kongnamulguk is a deceptively simple dish that only requires basic ingredients: bean sprouts, water or dried anchovy stock, and salt. Put them all together and you are good to go!
Dahil sa simpleng preparation ng bean sprout soup na 'to, it all comes down to having quality ingredients and technique to make the best tasting kongnamulguk.
But of course, some places try to upgrade their recipes to appeal more to customers.
For example, Jeonju-style soup is served with rice already in the broth and topped with wilted bean sprouts, kimchi, raw egg, and a heap of green onions.
Some restaurants also provide fermented salted shrimp alongside the bowl in case you like to add more flavor to your soup. Many restaurants lets you choose between a spicy and non-spicy variation of kongnamulguk.
How does this dish help you recover from your drinking binge?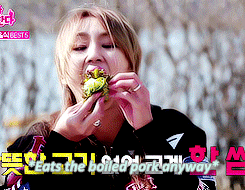 Bean sprouts that have asparagine that supposedly metabolizes toxic alcohol by-products. Koreans also strongly believe that it has replenishing effect on the body and is a good source of vitamin C. They would even recommend eating a bowl of the bean sprout soup to hasten recovery from colds.
Aside from those benefits, if you are trying to watch what you eat, this is a good pick for you. Mababa kasi ang total fat and carbohydrate content nito so don't worry and just dig in!
Now that you know what kongnamulguk has to offer, the next time you get that annoying hangover, try to head out to the closest Korean restaurant.
And don't forget to tell us if it works on you! ☺
By Kat Cabasan