Its a food alley but works like a buffet restaurant!
The country has experience a culinary golden age and one of the grassroots avenue is the food parks that has literally sprouted like wild mushrooms over the archipelago.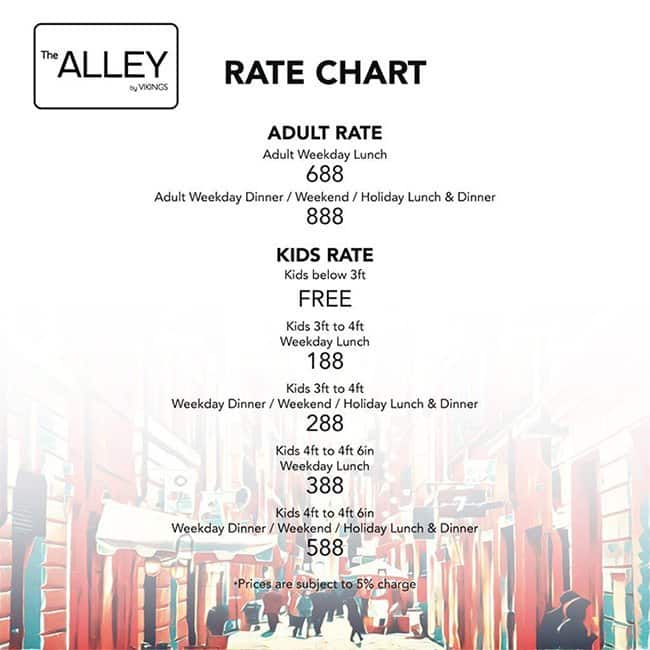 But opening just December 2017, is this buffet meets food park setting that will truly make any foodie happy like a bee. And just like bees, you can absolutely, transfer from one station to the other but paying just once. This is The Alley, located at the 2nd Floor of UP Town Center, Diliman Quezon City. You can go unlimited only of their stations for just Php688 for Weekday Lunch, Php 888 for Weekday Dinner and Php888 for Weekend Lunch/Dinner. This could be heaven on earth para sa matatakaw. Cheers!