We all grew up eating packets of instant noodles. Inexpensive and easy to prepare, it's no wonder why they're a wildly popular snack. Bahala na si Batman sa dami ng betsin. YOLO, man. YOLO.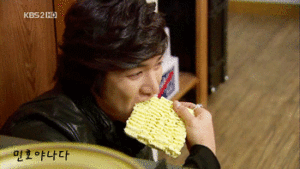 But just in case you want more out of your humble bowl of goodness, here are some ideas to make your snack a little more special: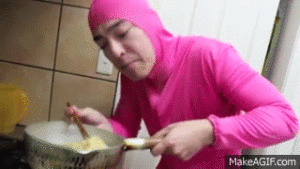 Adding vegetables is the easiest way to fancy up your old boring bowl of instant noodles. Carrots, baguio beans,

spinach, cabbage, broccoli, cauliflower, ikaw na bahala kung ano kung patok sa panlasa mo.

Raid your kitchen and chop them up before incorporating them in your noodles. Boil them, stir-fry them, you decide how you want your veggies. Not only does this amp up the flavor, it also boosts the nutritional value of the dish too. 

Pop a stock cube in the broth for a deeper flavor. Common store-bought beef, pork, or chicken cubes will do wonders.  

Toss in some prawns and add sriracha sauce in your instant ramen.

Add a dab of butter on your pancit canton for additional flavor.

Splash a little chili oil on your pancit canton and packet ramen for a bit of a kick.

Top your basic pancit canton with chopped bacon and eggs for a sosy snack.
If you have a little more time on your hands, why not try this Mock Pancit Canton Stir Fry recipe? Pancit canton with chicken, shrimp, and vegetables? Yes please.
Not everything is going to be to everyone's taste. It is important to be open to experimentation. Consider what additional ingredient will go well with specific flavors of different noodle brands and try to mix and match until you find THAT recipe that's a hit with your taste buds.
By: Kat Cabasan