The Tabasco Diamond Reserve Sauce comes in a champagne bottle…
When hot sauces are in discussion, one brand stands out and shouldn't be missed, TABASCO. On its 150th anniversary, the brand that served the people in homes, restaurants, bars and even mess halls for soldiers during wars, is releasing its Tabasco Diamond Reserve Sauce. It not only comes in a fancy boxed bottle, but is also produced in small batches available in very limited quantities.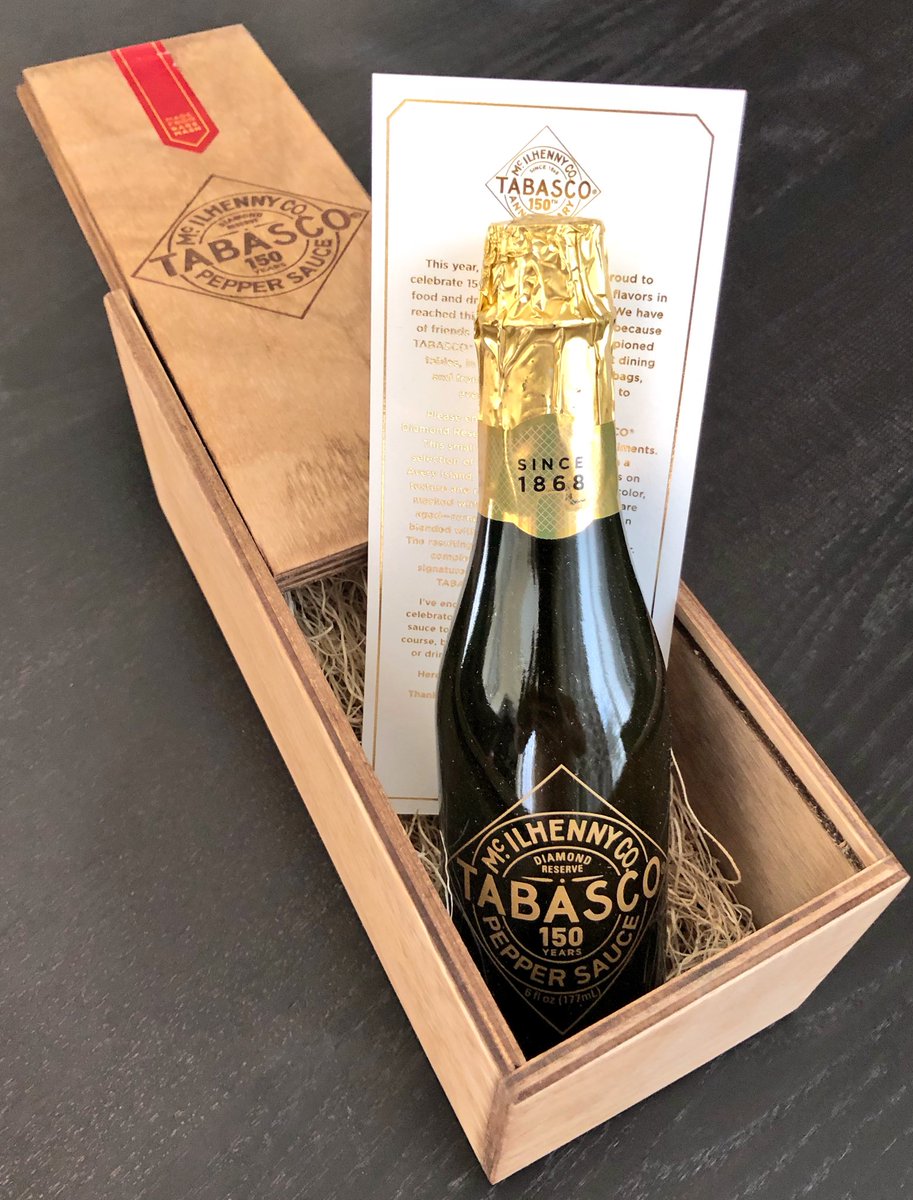 The peppers are "chosen for their superior color, texture, and robustness" then mashed with salt and aged for up to 15 years before being blended with sparkling white wine vinegar. The resulting "premium" version of the storied sauce is meant to capture the signature flavor of the traditional stuff while evoking "exceptional complexity."
To get your hands on a six-ounce bottle, you can order one directly while supplies last on Tabasco.com, where they're currently selling for $34.95 a pop or Php 1,824.29! Cheers!
Story from Joe McGauley of Thrillist.