Kung matapos mo tong video ng hinde ka nakakadama ng gutom, hinde ka Pilipino!
https://www.youtube.com/watch?v=2TjuzkKmA9k
Most of the millennials now are proud about how the Filipino Cuisine is all the rave in the International Food scene. From Pinoy Restaurants in different states in the United States and other countries to unique food choices here and abroad that are now getting mad respect and recognition like adobo, sisig and even balut.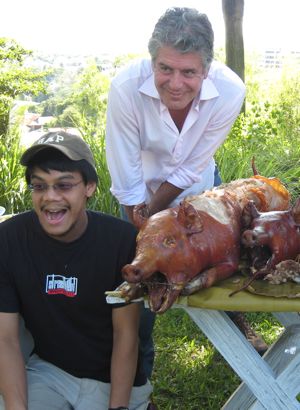 One of those pioneer patrons of Filipino Cuisine is none other than No Reservation host Chef Anthony Bourdain. During the show's fifth season, they had a competition to reward avid fans of the show to allow them to pitch their idea to which country should go next and take Chef Bourdain in a tour.
And lo and behold, our kababayan Augusto almost didn't won but because of his uncanny enthusiasm proved convincing enough for Chef Anthony to consider him. And the rest they say is history. Watch the video, and witness how this guy, Augusto, helped our country be placed in the culinary map! Cheers!