Talk about a HOT NEW HAIRSTYLE…
Sometimes a man got to do what a man needs to do… to look good that is. Gone are the days that salons and parlors are just for women, as the 21st century ushered in a new complex man that also cares for how he looks and that affects his well being.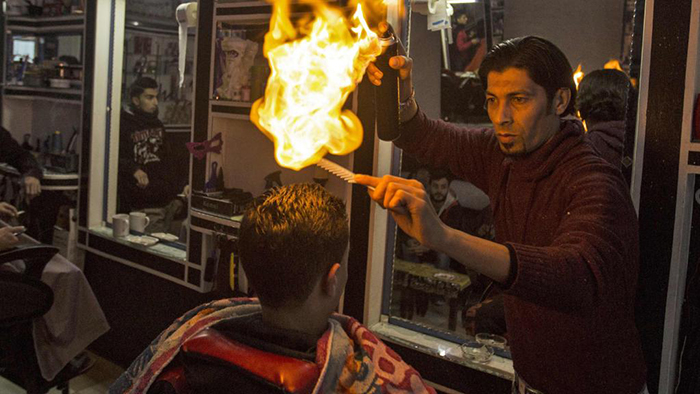 We found this video of Kaizon Salon N Spa in Mubai, India that will literally give you that "Oh his on FIRE" hair cut! We are just lost for words here. That man's head is on fire and his calm as a cat's piss. Nope, you will never see us try these, we rather have our normal barber's cut our hair, Thank You. Cheers!