Tips and reminders on how to prepare for a night of drinking.
So you're going out to have some fun with friends. And of course, for a lot of people, it usually means there will be alcohol involved. While you like partying naman, it also comes with the possibility of being sick while drinking or suffering a horrible hangover afterwards. Is there any way to help avoid these scenarios? The answer is to take precautions before even setting foot sa gimikan. Check out these three party-prepping tips to help you get ready for your big night out!
1 . Be sure to eat before going out.
Trust me, going out for drinking on an empty stomach is a very, very bad idea. You get drunk quicker and baka magprojectile vomiting ala The Exorcist ka dun huy. Wag namaaaan. Food helps delay the absorption of alcohol and consuming carbs or protein will help you stay full longer. So what kinds of food should you eat? Mostly greasy food that will effectively coat your stomach and slow down the entrance of alcohol into the bloodstream. So go eat that burger without remorse. It's gonna be good for you.
2. Make sure to be well-hydrated and well-rested bago ka sumugod sa gyera a.k.a. sa tagayan.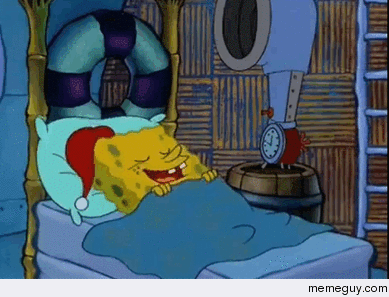 Alcohol is a diuretic, meaning it removes water from the body by inducing urination. Kaya ihi kayo ng ihi, mga beh. It's better to step out into the night with a full tank than go out with an already water-depleted body and subjecting it to further dehydration. Ganun din dapat sa pahinga. Being well-rested means you are less prone to feeling tired and sleepy so you can enjoy the party to the fullest.
3. Plan what to do after the night of drinking.
For example, prepare liquids beforehand to replenish the bodily fluids you will lose. Water and electrolyte-rich sports drinks are good choices. Having hangover remedies stocked is also recommended. You can get over-the-counter stuff or more health-conscious herbal teas. Bad trip naman kung pupunta ka pa kung saan-saan para bumili ng kung anek-anek while suffering from the effects of the night before di ba? Suffer in comfort of your own home na lang. Charot!
Bonus tip, para mamaintain ang self-control sa walwalan, schedule plans the following day. Madidiscourage kang magpakalunod nang sobra-sobra kung may inaalala kang gagawin bukas. Plan to have lunch with someone. Decide to walk your dog in the morning. Think about a show you want to catch on TV. It helps you retain your self- control and provides a convenient excuse sa mga ka-tropang mamimilit na tumagay ka pa kahit di mo na kaya. It's safe and practical as well as convenient kasi di mo na kailangang kargahin pauwi ng mga lasing mo ding mga kaibigan.
So that's that. Go out and have some fun, drink responsibly, and remember to prep up before everything else. Here's to an awesome night ahead! *virtual cheers!*
By: Kat Cabasan