Oops! Teka lang. Before you get too excited, let's make one thing clear: Vinotherapy doesn't actually mean that you get to soak in your favorite drink.
Sad, di ba?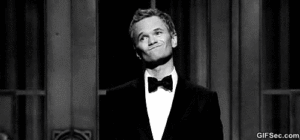 Unlike beer bathing, which is exactly what is says on its name, traditional vinotherapy involves rubbing leftover stuff from wine-making (like stems and seeds) onto your skin for exfoliation.
It doesn't literally mean na kailangan mong magprepare ng isang tub ng red wine. Pouring red wine into your bathwater isn't effective so put that bottle down!
The alcohol content will remove moisture from your skin and leave it dehydrated. It will also won't provide you with the supposed health benefits from vinotherapy.
Rather than actual baths, red wine baths are spa treatments that use products containing wine grape extracts. Grape seed oil is a powerful ingredient, ten times better at smoothing away wrinkles and keeping skin healthy than vitamin E oil. The skin, the pulp, the seeds, and red vine leaf essences are teeming with highly effective antioxidants that gets absorbed into the skin and promotes anti-aging as well as stopping cancer cells from forming.  They are also said to be good for the stamina and longevity.
Because of the presented health benefits, many spas and wellness centers are offering vinotherapy sessions. Some creative establishments even found ways to bring products from red wine grapes into their menus.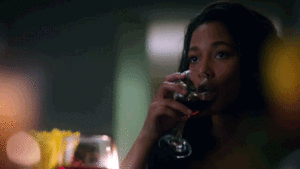 Bongga, di ba? You can drink red wine, eat dishes infused with its byproducts, and exfoliate your skin while absorbing its nutrients. Soak up all the health benefits it can offer, both inside and out, as you relax and regenerate your skin cells.
If you love wine, you would probably also enjoy to pampering yourself with its antioxidant-rich byproducts. What else can we say? Cheers!
By Kat Cabasan